It takes people and money for organizations like charity: water to meet their goal of bringing clean water to communities in need.
The people include experts who analyze the environment and choose the best approach for a project – whether it's a pipe system, a catchment system, a hand dug well, or a drilled well. The people also include individuals who raise money to pay for the materials and work that needs to be done. For charity: water, kids – from kindergarteners to college students – are among the most active fundraisers. The organization calls them its Tiny Heroes. Some of them may be tiny indeed, but their work is anything but.
---
▲ Josiah is a New Yorker and a natural entrepreneur. His five-year-old business, called J Go Green, is all about recycling. Josiah collects a fee from his clients for picking up their empty bottles and cans and donates 10 percent of what he earns to charity: water. Josiah explains, "I saw a video where people were drinking dirty water out of a river. It was all brown. I felt really bad for them, so I chose to help them get clean water. . . I think everyone in the world deserves clean water."
▲ Nanami, who is from Hawaii, has a touch of the artist in her. Ahead of her eighth birthday, she designed a tote bag. With some help in getting the tote bags made, Nanami decided to trade her birthday gifts for donations of $8 or more in exchange for a bag. She dedicated the money she raised to two causes. One was charity: water's efforts to bring clean water to people. Like Josiah, Nanami says, "All kids deserve clean water."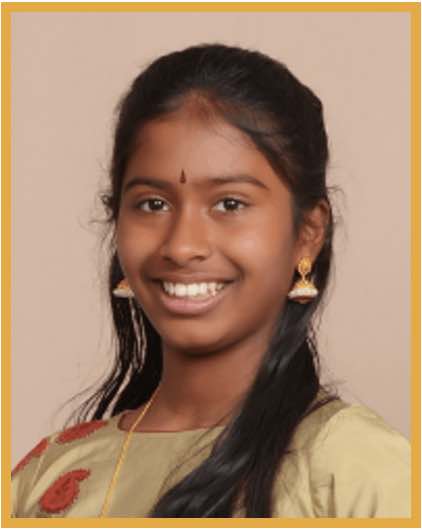 ▲ According to Supriya, "clean drinking water is not a privilege, it is a basic human right." In keeping with her strong feelings, this Washingtonian has been fundraising for clean water since 2017. One year, she worked with her brother to perform a Carnatic music concert. Carnatic music is traditional music from southern India that dates back many hundreds of years. The concert Supriya and her brother put on raised over $3,000.
▲ Almost everyone likes cold lemonade on a warm summer day. At least that's what Maddie from British Columbia, Canada, thought when she started "Thirst," her lemonade stand. Maddie stood at the lemonade stand in all kinds of weather and even had musicians playing to attract attention and keep her customers entertained. About the experience, Maddie said, "I liked how I felt involved and that I could actually make a difference."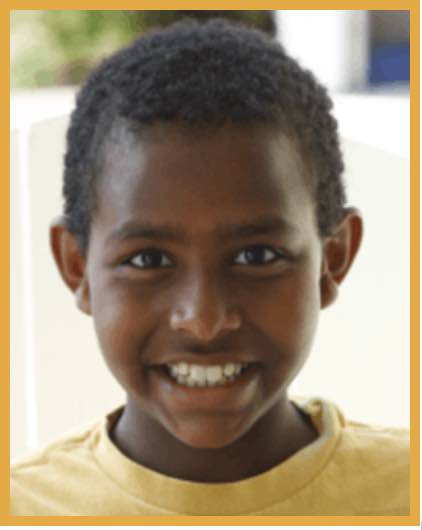 ▲ Like Supriya, Mussé lives in Washington state, but he was born in Ethiopia, Africa, and for the first years of his life experienced real thirst. "charity: water is my way of giving back to my people in Ethiopia," he says. "I may not save every life, but I will fight for them all!" Mussé has been raising funds for charity: water since 2009. Over the years he's hosted a Water Walk, made school presentations for fellow students, and formed a weaving group he calls Weaving for Water. The group creates colorful woven mats and donates all the proceeds from their sale.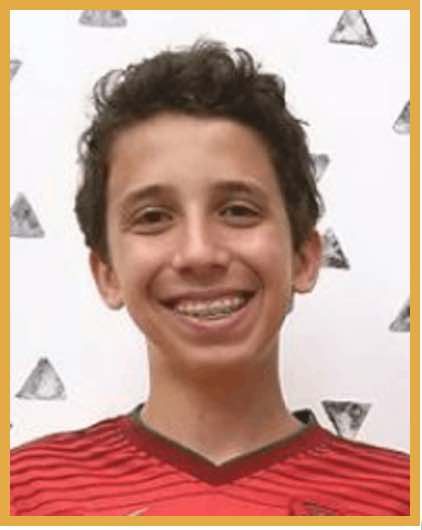 ▲ Nathaniel, from Maryland, is no longer a "tiny" Hero. Having hosted 10 yearly fundraising campaigns for charity: water, he's all grown up. Nathaniel's fundraising efforts started by selling popsicles door to door, and then "graduated" to birthday campaigns and a silent auction. Here's how Nathaniel tells it. "In fourth grade, a teacher talked about World Water Day, and another teacher talked about wants versus needs. So when it came to giving up birthday gifts . . . it's not about 'wants' for people without water. You need water. I took those lessons to heart and decided that I could give up my wants if it helped somebody else get what they actually need."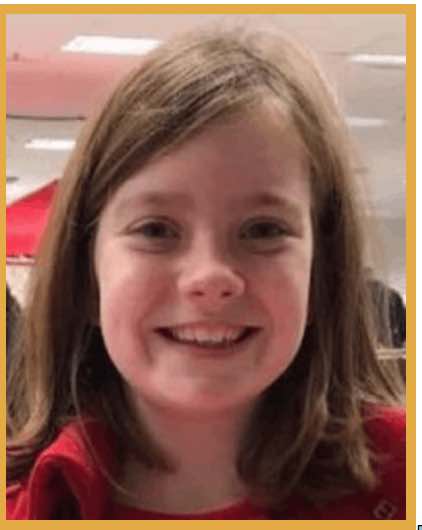 ▲ If it's creativity that impresses you, you'll find plenty in the fundraising campaigns by Lula Grace. From science experiments to a home-cooked meal, she's launched many unusual campaigns. Lula Grace is from the Isle of Man in the United Kingdom. One of her projects was making a recording of "Ellan Vannin," the unofficial anthem of the island. Another was a home-cooked meal that involved preparing a delicious dinner, inviting friends and family to share it, and asking them to donate what they thought the meal was worth. "I felt . . . like I was making a difference to more than just a couple of people," said Lula Grace.
◀ If you can play an instrument, you can raise money for clean water. Just ask Herbie from New York City. For his first campaign, Herbie brought his violin on vacation to Alaska! There, you could have found him raising money by playing music at the foot of a glacier! Herbie has also performed on many corners in New York City, including in front of an Apple store. When asked, Herbie said that after he learned about the water crisis, there was no way he couldn't do something about it.
Shi Ping was turning 27. He knew that every day 1,400 kids five years old and younger died from water-related diseases. He promised himself he would help change that. So, instead of collecting presents for his birthday, he collected donations and pledged them to clean water. To encourage donations he said, "Clean, safe drinking water plays a crucial part in our lives, but millions don't have access to it. All your donations will directly fund clean water projects in developing countries." Then he went further by saying, "If I achieve my campaign target of $1,500, I will do a 5-kilometer run in my Minion onesie to show my appreciation." Shi Ping looked pretty silly in his Minion onesie, but this Australian kept his promise and helped bring clean water to a community in Malawi, Africa. ▶
▲ Not everyone can play the violin or design a tote bag or do a 5-kilometer run. But everyone does have a birthday, and everyone can give up a birthday for clean water. Giving up a birthday means asking friends and family to donate whatever money they might have spent on a birthday present to an organization that brings clean water to people who need it. The picture above shows people who have done just that. They're kindergarteners and middle school children. They're high school students and college students. All are Tiny Heroes, and together, they are responsible for thousands of dollars that help charity: water bring clean water to people around the world.
Will you choose to give up a birthday or organize a fundraising event for clean water? What's the plan?
Next topic in Water
Solutions and Suspensions