Get started with Kids Discover Online, absolutely free !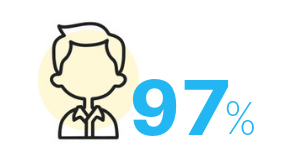 97% of Educators who use Kids Discover Online say it helps pique their students' curiosity and keeps them engaged in lessons

96% of Educators who use Kids Discover Online say it improves their students' ability to grasp and learn new material
97% of Educators who use Kids Discover Online would recommend the platform to their colleagues
Differentiated Reading Levels
Not every child reads at the same level, and that's okay. What's challenging for one reader may come easily for another. We're excited to offer 3 Lexile® Reading levels that take into account grammar, vocabulary and sentence length. Whether you're helping your child learn to read, or whether you're teaching 8th grade social studies—we're here to help!
Built-In Assessments
Assessments serve as a measure on student progress, and help guide you and your class through the year's curriculum. That's why we've created a dynamic new feature that makes it easy to build, distribute, assess, and track. Pull from over 5,000 pre-made questions to create customizable quizzes, tests, and homework assignments!
Easy On, Easy Off: Quick Quiz
BRAND NEW for the 2019-2020 school year is the Quick Quiz feature. Educators now have the ability to activate a quiz with one simple click, for students to access and take the quiz directly from the respective Topic page. And because Quick Quizzes only include multiple choice and True/False questions (from our bank of over 7,500 questions), students learn their results as soon as they submit answers. That's right, no grading required!
What our Customers are Saying
Inquiry-Based Learning
We want to help children understand how their world fits together. That's why we've engineered Discover Map. This visual concept map literally connects the dots across different subject areas and time periods. Help cultivate a child's ability to research and make connections independently, and have a little fun along the way!
Read-Aloud
For students with various literacy challenges, having read-aloud support is essential. Kids Discover Online now offers text-to-speech read-aloud functionality, with translations in multiple languages. Empower your ELL and ESL learners, while building confidence and understanding for struggling and reluctant readers.
Single Sign-On
Signing into your account should be a breeze, not a headache. The last thing you want to do is waste part of class getting your students up and running with an online resource. That's why you can now register and login to Kids Discover Online using single sign-on (SSO) with your Google or Clever account. Onboarding and activating your student's accounts is fast and easy.
Standards-Aligned Content
Every lesson starts with a set of goals. Finding science and social studies material that aligns with those goals should be easier. Our Search by Standards widget enables educators to search our library by grade level, subject, and State, Common Core, and Next Generation Science Standards. More control to educators means more effective lessons, and more engaged students.
Organization & Planning Tools
Where to begin....
We've built our Classroom tool to help educators create a shared space for the day's lesson. We also created a personal Desk space for educators to combine content from across our extensive library. You can save material to your Desk, build out custom units, and prepare for upcoming lessons. It's that simple.