Get started with Kids Discover Online, absolutely free !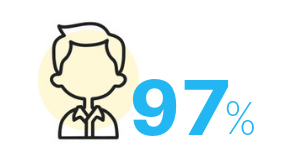 97% of Educators who use Kids Discover Online say it helps pique their students' curiosity and keeps them engaged in lessons

96% of Educators who use Kids Discover Online say it improves their students' ability to grasp and learn new material
97% of Educators who use Kids Discover Online would recommend the platform to their colleagues
Differentiated Reading Levels
Not every child reads at the same level, and that's okay. What's challenging for one reader may come easily for another. We're excited to offer 3 Lexile® Reading levels that take into account grammar, vocabulary and sentence length. Whether you're helping your child learn to read, or whether you're teaching 8th grade social studies—we're here to help!
Built-In Assessments
Assessments serve as a measure on student progress, and help guide you and your class through the year's curriculum. That's why we've created a dynamic new feature that makes it easy to build, distribute, assess, and track. Pull from over 5,000 pre-made questions to create customizable quizzes, tests, and homework assignments!
Easy On, Easy Off: Quick Quiz
BRAND NEW for the 2019-2020 school year is the Quick Quiz feature. Educators now have the ability to activate a quiz with one simple click, for students to access and take the quiz directly from the respective Topic page. And because Quick Quizzes only include multiple choice and True/False questions (from our bank of over 7,500 questions), students learn their results as soon as they submit answers. That's right, no grading required!
What our Customers are Saying