Making Water Safe to Drink
All of the nearly 8 billion human beings on Earth need clean water to drink, but not every human being gets clean water.
Chemicals, both natural and artificial, can pollute lakes, rivers, and streams. Bacteria and other organisms can make a water supply deadly to drink. Heavy metals and other minerals can also make water unsafe to use. Keeping the world's water supply clean is one big challenge.
---
What Happens to Wastewater?
What happens to toilet water after you flush, to the water that flows out of the sink, shower, or tub? Until the last few decades, individuals as well as cities dumped this wastewater (or sewage) directly into rivers, lakes, and oceans. Today, most treatment plants have several ways to clean water so it can be reused or returned to the environment.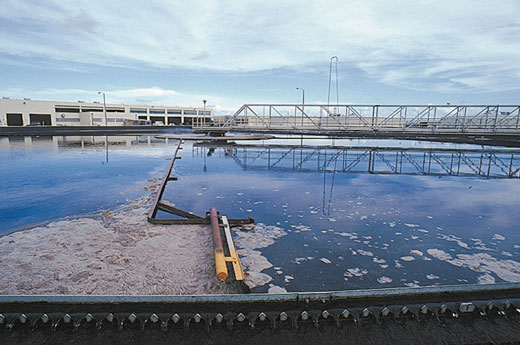 Settling and Skimming
Water may pass slowly through a sedimentation tank. Some pollutants are heavier than water, and so they naturally settle to the bottom. Other pollutants are lighter than water, so they float to the top and are skimmed off. Settling and skimming remove about half of the pollutants from the stored water.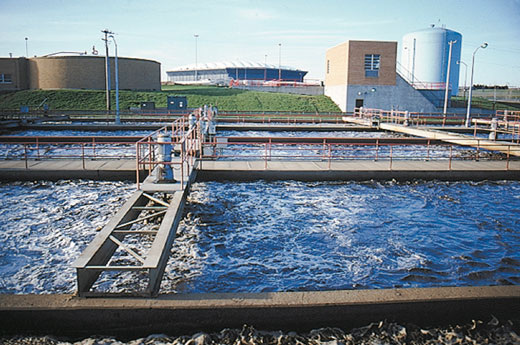 Aerating
Wastewater has very little oxygen. Special tanks aerate (provide oxygen to) the wastewater. This oxygen encourages the growth of helpful bacteria and microbes. These organisms eat the waste material and remove approximately 90 percent of the 50 percent of pollutants left after the settling and skimming process.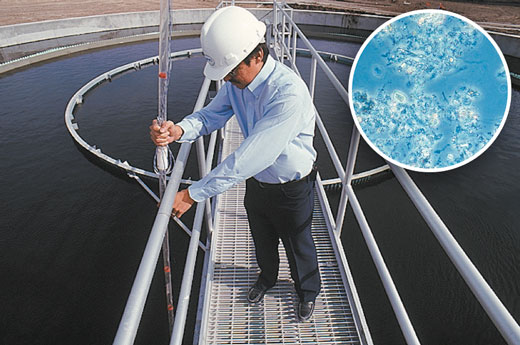 Disinfecting
Chemicals, such as chlorine, are used to kill some harmful organisms in the water. Scientists take samples from the water supply to determine the presence of bacteria.
Filtering and Distilling
At this point in the waste treatment plant, the water may still contain metals, pesticides (chemicals used to fight crop pests), and other pollutants. These pollutants are expensive to remove, so not all treatment plants can afford to do that. Filtering the water through charcoal gets rid of carbon-based pollutants, such as pesticides. To remove salts and other minerals, a few special treatment plants distill water (boil it into steam). The pollutants remain as the steam rises and condenses. The liquid water is then directed to another chamber.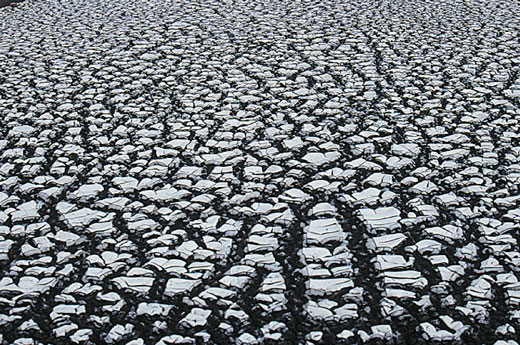 Coagulation
Sometimes, treatment plants add chemicals to remove other, harmful chemicals. For example, alum causes chemicals and waste particles to clump together. The clumps settle to the bottom of the storage tank as a gooey liquid called sludge.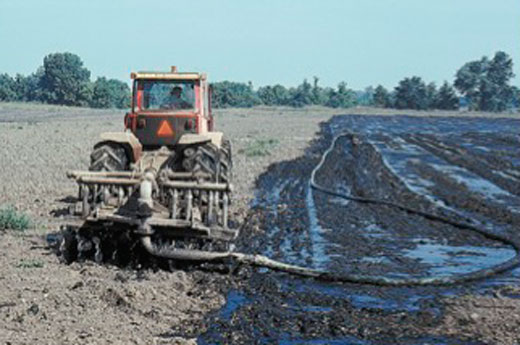 Removing or Reusing Sludge
Treatment plants usually bury or burn sludge, so that it cannot reenter the water supply. Sometimes, the nutrient-rich sludge is used as fertilizer for crops.
◀ In many countries, children are the ones who collect their family's daily water supply from a community well. The groundwater from a well has filtered down through many layers of soil and rock. These layers help to clean out some contaminants, but not all of them.
In the mid-1990s, schoolchildren in Minnesota reported seeing frogs with extra or missing legs. Since then, people around the United States have reported frog deformities to scientists. After testing water in certain frog habitats, the scientists found pesticides. The pesticides may be one of many causes of the deformed frogs. ▶
Next topic in Water
Tiny Heroes