Preparing for a Hurricane
Over the years, the number of people killed by hurricanes has dropped, largely thanks to the federal government's early warning system. People now take these storms seriously.
While fewer people are killed, the cost of hurricane damage has risen. That's because the number of people living along the 2,000-mile stretch from Texas to Virginia has almost doubled since the 1930s.
---
Coastal States Most Often Hit by Hurricanes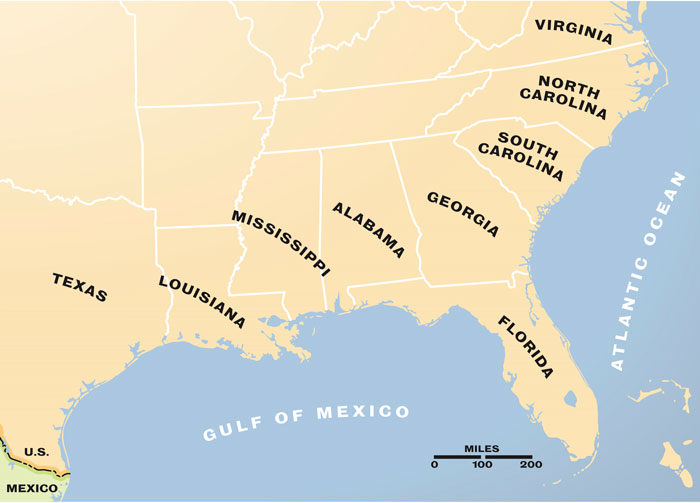 ◀
Plan Ahead
If you live where a hurricane warning is given, cover large glass windows and doors. If the call goes out to evacuate, you should leave immediately by car, if possible. Plan on meeting in a certain place if family members are separated. For example, children may be evacuated from school to one shelter, while parents go from work to another. Know where your nearest official shelter is located. Decide what to do with your pets, because they are not allowed in shelters.
Disaster Supply Kit
If a hurricane strikes your community tomorrow, will you be ready? What if the electricity goes off and the water is not safe to drink or use for cooking? Here are some things the Federal Emergency Management Agency (FEMA) recommends families keep on hand for a disaster emergency kit. ▶
◀
Hurricane Watch
Listen to the radio or television to keep updated on weather reports. Make sure your disaster kit is complete, and that your radio has batteries. Also make sure you fill up your car's gas tank in case you have to leave your home.
Hurricane Warning
Bring in outdoor furniture, toys, and anything that might blow away. Prepare for high winds by covering windows and other large glass areas with boards. Put valuable papers and photos in waterproof containers, and listen to radio or television for weather alerts. ▶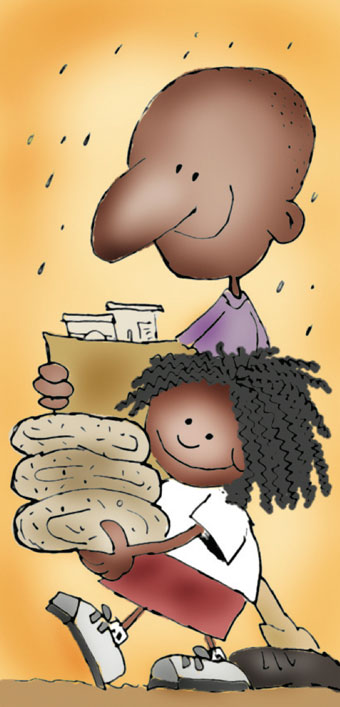 ▲
Evacuate
If the police ask everyone to evacuate, leave your home early. If you are going to a shelter, take blankets or sleeping bags, flashlights, and any special foods or medicines you may need. Lock your home's windows and doors, and turn off the gas, water, and electricity. Take your disaster kit and important papers with you.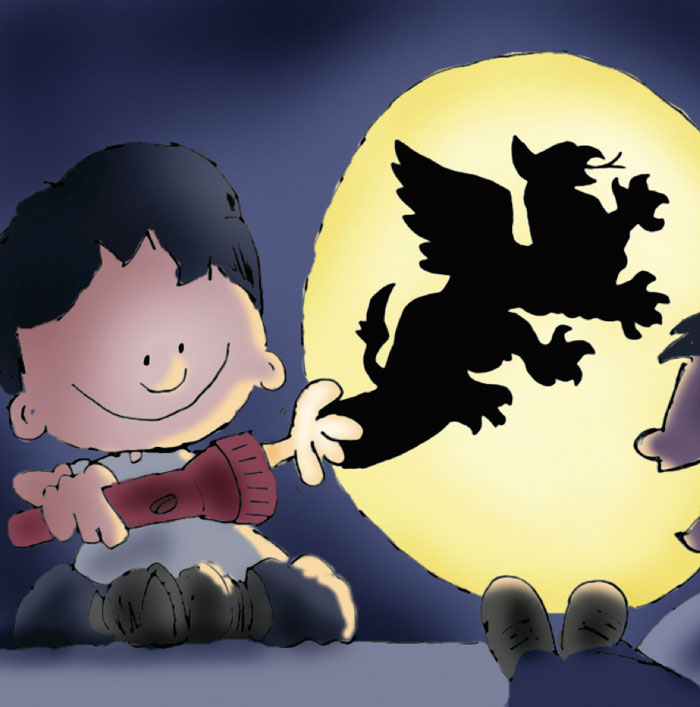 ▲
Trapped
If you can't get out in time, stay calm and remain indoors, or you could be hit by flying debris. Unplug small electrical appliances and turn off the gas supply. Fill containers with drinking water, and fill bathtubs with water for washing. Go to the center of the house, and stay away from doors and windows. Don't go out during the calm that occurs when the eye of the hurricane passes overhead. As soon as the eye moves on, fierce winds rush back.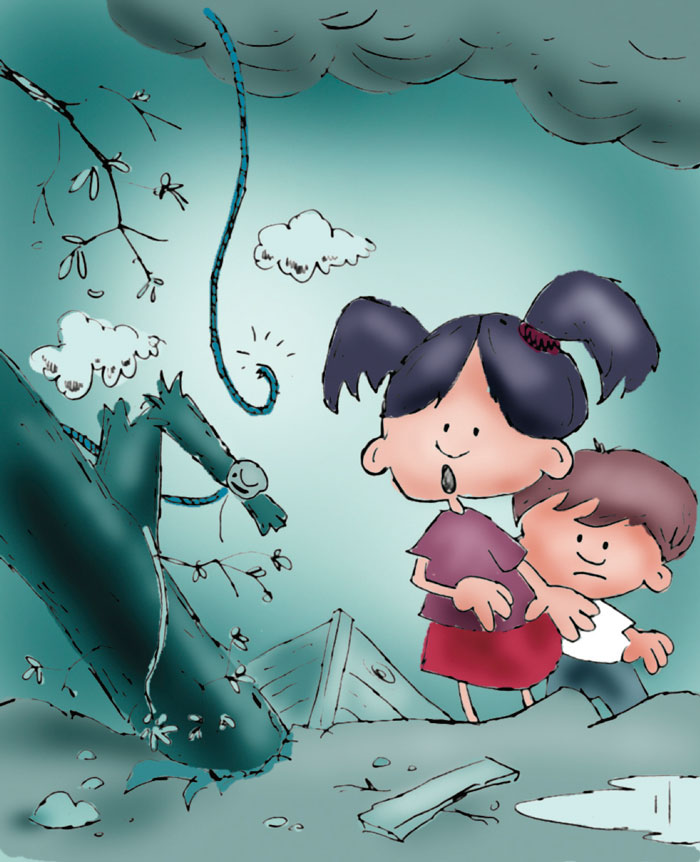 ▲
After the Hurricane
The danger is not over until cleanup is finished. For example, downed power lines could be live, and if a person touches those lines, they could be killed. Broken glass needs to be swept up, and water may not be drinkable until it has been purified. Gas lines may need to be repaired so no fires occur. Only when the cleanup is finished is the danger eliminated.
Next topic in Hurricanes
Hurricane Hall of Fame