"The wind rushed into the building. In one swift, sharp move, the roof was ripped apart, rafters and all, and exploded into the air, disappearing into the storm…. Pieces of wood sheared off lampposts and snapped palm trees like giant power saws."
That's the power of wind. The eyewitness quoted here watched Hurricane Luis rip through the Caribbean island of St. Martin in 1995. But he could have been describing any of the 85 or so hurricane-like storms that form worldwide in an average year. Hurricanes and other wind-driven storms, like tornadoes, are some of nature's most destructive events.
---
◀ Hurricanes are major storms that form in the Atlantic and Northeast Pacific Oceans. Similar storms in the Northwest Pacific are called typhoons. Those in the South Pacific and Indian Oceans are known as cyclones. Scientists identify all of these events as tropical cyclones, because they form in the warm tropical waters near the equator. Each one is made up of tightly coiled bands of clouds. Those bands spin around an almost totally calm center, called the eye.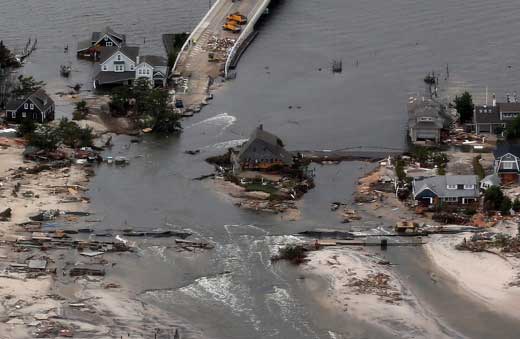 ▲ In October 2012, after cutting a destructive path through the Caribbean, Hurricane Sandy made landfall on the East Coast of the U.S., causing an estimated $60 million in damage. At its peak, the storm was 1,000 miles wide. More than 100 people in 10 states died. Hardest hit were coastal areas of New York and New Jersey, where the storm destroyed entire communities.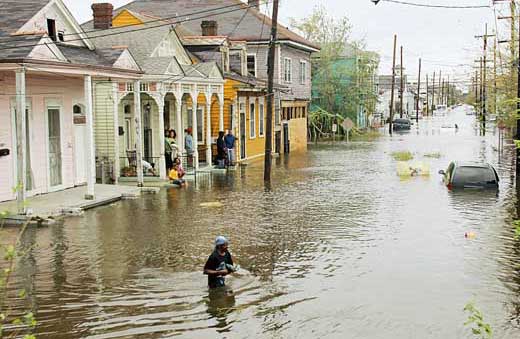 ▲ Flying debris isn't the only wind-driven problem in a hurricane. High winds also push ocean water ashore, creating a storm surge. This massive wave is the deadliest part of any hurricane. Hurricane Katrina's storm surge in 2005 reached at least 30 feet high, a record for the U.S. coastline. The mixture of heavy rain, wind, and the storm surge overwhelmed levees that had been built to keep water out of New Orleans. The low-lying city flooded, and thousands were stranded.
Check It Out!
Why are hurricanes given people's names, such as Dennis and Katrina?
During World War II, U.S. military pilots tracked hurricanes, and the first one to spot a storm got to name it. Most used the names of their wives or children. In 1953, weather forecasters picked up the system of naming storms. At first, they used only female names. In 1979, they began using both male and female names.
◀ In 1900, Galveston, Texas, endured the most deadly of all U.S. natural disasters. At least 8,000 people died in the hurricane, mostly because of severe flooding.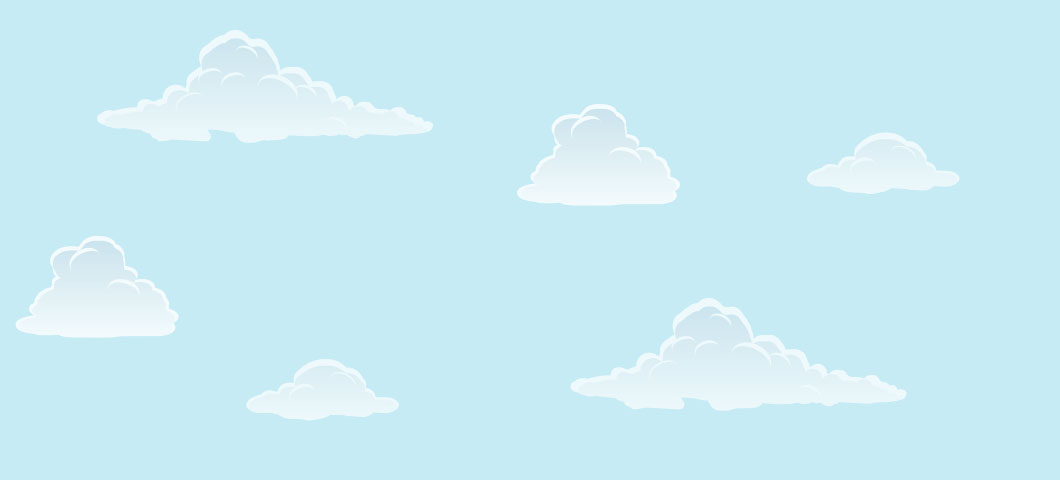 Saffir-Simpson Scale
Tropical storms are hurricanes in the making, with winds between 39 and 73 miles per hour. If winds reach 74 mph, scientists use the Saffir-Simpson Scale to measure a hurricane's intensity.
Next topic in Extreme Weather
Tornadoes