Suppose—just suppose—that beings from outer space have landed in your community.
At first there are only a few of them, and they treat you well. They ask for help so they can survive in this strange new place. Soon, though, more and more of them show up, and they start to act as if they have the right to do whatever they want. They tell you that their way of living is better than yours and that you'd better learn to like it because they are taking over your land. How would you feel?
That's a lot like what happened to Native Americans when the Europeans arrived on their continent. The first European explorers and settlers relied on their Native hosts for survival. As time went on, more and more Europeans arrived. They were greedy for land and resources. Their diseases and weapons soon wiped out large numbers of the Native population. Eventually, the newcomers outnumbered the Natives and placed them under their control.
For about the first 200 years of United States history, the government kept changing its policy toward Native Americans. At first, it signed friendly treaties. Then it forced Native Americans to leave their lands and live on reservations. Then it broke up those reservations into smaller areas. They did all these things to take land away from Native Americans. In the last 50 years, however, the government has begun to admit the unfairness of these policies. Now it's working with Native Americans to try to fix the wrongs of the past. Here's a brief look at how newcomers and Natives have gotten along.
---
1492–1600
◀ The Spanish, English, French, and Dutch arrive in North America. They are generally friendly with Native Americans.
1565–1626
The Europeans start to set up their first permanent colonies in North America. ▶
1680
▲ The Pueblo people of the Southwest revolt against Spanish oppression.
1775
◀ The British and their American colonists go to war. The British represent themselves as defenders of the Native Americans' lands. Most Native Americans on the Atlantic coast support the British.
1787
The U.S. Congress passes the Northwest Ordinance. It says no lands and property shall be taken from Native Americans without their consent. ▶
1803
◀ President Thomas Jefferson proposes relocating eastern Native Americans. He wants to move them west of the Mississippi River so they can be "civilized."
1808
Tecumseh travels the country. He wants Native Americans to unite and resist U.S. pressure to make treaties that would take away their lands. ▶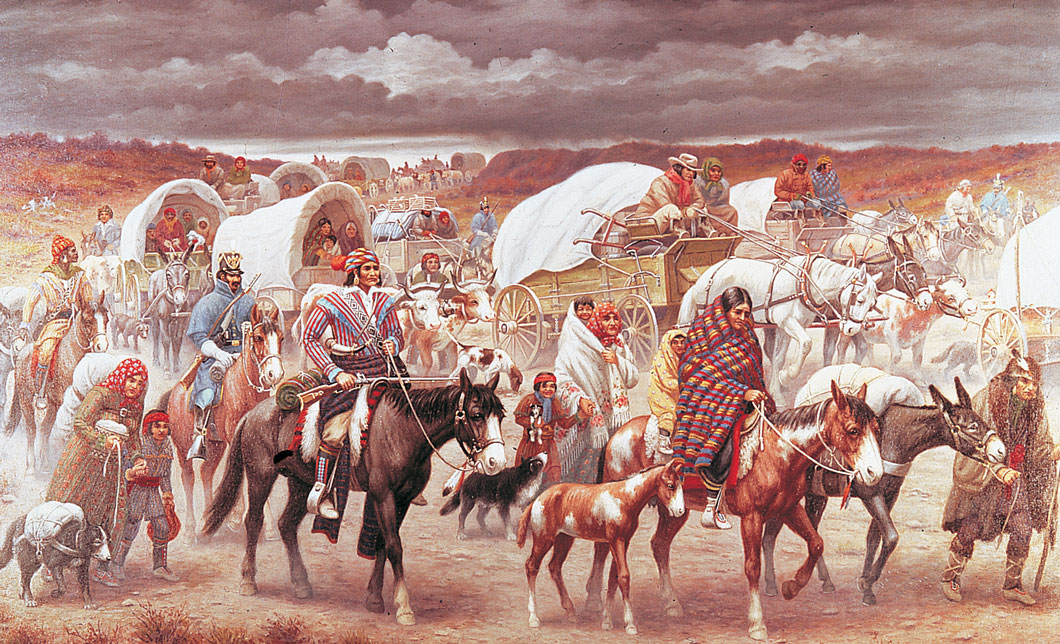 1838
▲ Forced removal becomes the official policy. So 16,000 Cherokee are made to travel the "Trail of Tears" from their eastern homeland to Indian Territory (Oklahoma). At least 2,000 die along the way.
1877
◀ After years of resistance, the Plains Indians are forced to live on reservations. Making Native Americans adopt non-Native ways (assimilation) becomes the government's policy. Many Native children are sent away to boarding schools. They're not allowed to speak their language or practice their religion there.
1887
The Dawes Act ignores the Native American tradition of sharing land. It divides reservations into individual portions. The rest of the land is sold. This takes more than 90 million acres of original reservation land away from Native Americans. That's about the size of the state of Montana. ▶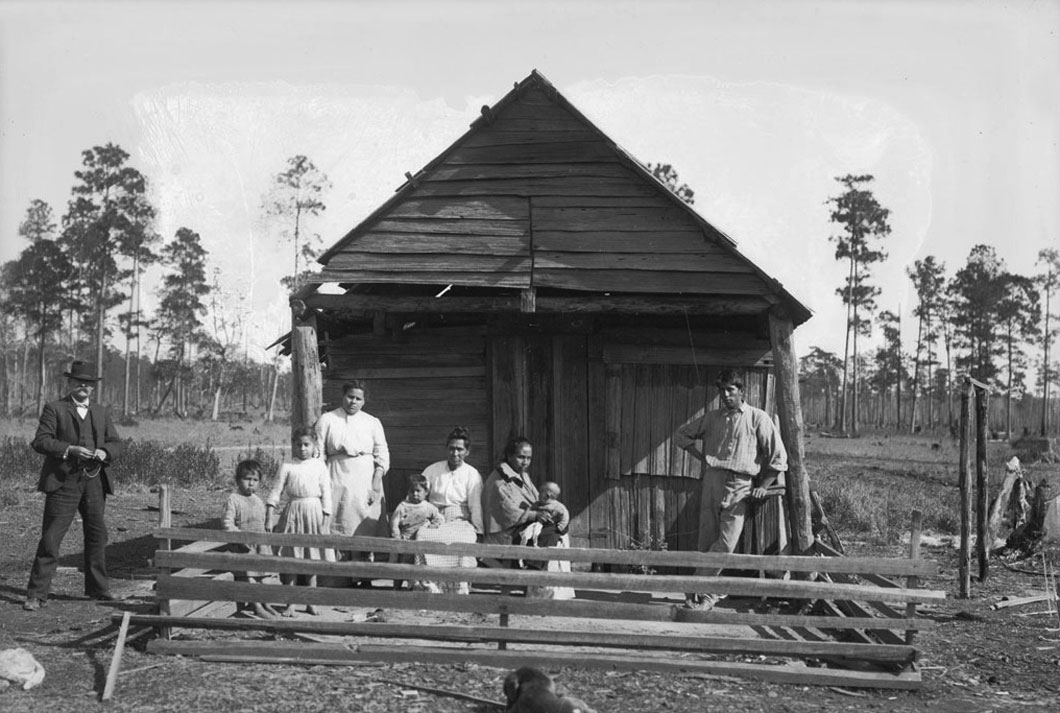 1934
▲ The Indian Reorganization Act ends the policies of the Dawes Act. It tries to give Native Americans the right to govern themselves, but it fails.
1953
◀ The U.S. government stops giving services to tribes it believes can get along without them. This is done without Native American consent. It causes many Native Americans to become extremely poor. It also means more Native babies die because of weak health care.
1950s
The U.S. government begins moving many Native Americans to cities. The idea is to make them drop their customs and fit into modern U.S. culture. ▶
1960s
◀ Many Native Americans unite to take control of their future. The U.S. adopts a policy that gives Natives more power to make decisions about their lives.
1980s and 1990s
There is a rebirth of Native American pride. There's also a new understanding of what Native people can teach the rest of the country about community and living in harmony with nature. ▶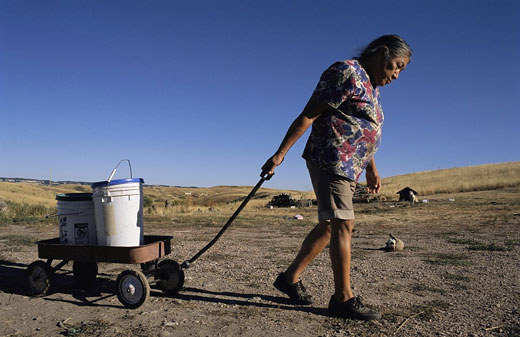 ▲ Money from casinos and other gaming businesses makes life better for some Native Americans. But not enough. The 2010 census showed that nearly 30 percent of Native Americans live in poverty. That's nearly twice as high as the U.S. overall.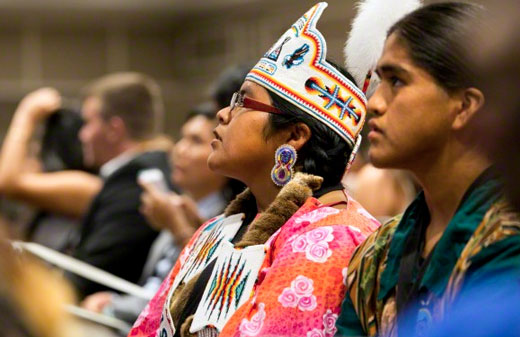 ▲ In July 2015, almost 1,000 young Native Americans went to the White House. They were there for the first ever Tribal Youth Gathering. Michelle Obama, Cabinet officials, and members of the White House Council on Native American Affairs met with the youths. They talked about ways to help Native youth succeed.
"My heart is a stone; there is no soft spot in it. I have taken the white man by the hand, thinking him to be a friend, but he is not a friend; government has deceived us; Washington is rotten."
—Kicking Bird (Kiowa), 1873
Next topic in Native America
The Powwow