Empowering Students with the Resources to Succeed
Differentiation, made easy
Not all students read at the same pace. That's even more true for teachers with students where English is a second language (ESL) and English language learners (ELL)—half of whom make up Ms. Goetz's class. This is where adjustable Lexile(R) levels, read-aloud, and translation capabilities on Kids Discover Online are invaluable tools in helping students navigate the year's curriculum and develop 21st century skills, she says.
It was a no brainer because it allows us to leverage technology for all [types of] learners.
Mary Goetz, Elementary School Teacher, MI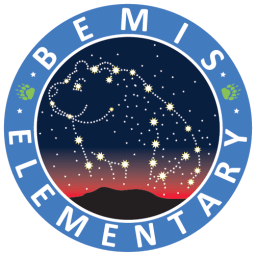 NAME
Mary Goetz
SCHOOL
Bemis Elementary
LOCATION
Troy, MI
GRADES
4th
SUBJECT
Science, Social Studies, ELA
TECHNOLOGY
1:1, iPads
FAVORITE UNIT
Earthquakes, Volcanoes
Early Adopters
Ms. Goetz has been a Kids Discover Online member since 2016, paying for her initial subscription with her own funds after realizing a clear lack of resources for nonfiction content. The value she saw in Kids Discover Online after implementing it into her curriculum has led her to renew her subscription each and every year, as well as bring several colleagues on board to use Kids Discover Online in their own classrooms.
Kids Discover Online really engages them. They absolutely love it!
Mary Goetz, Elementary School Teacher, MI
---
Engaged students are far more eager to learn
A common challenge in the classroom is to have students "buy in" to your lesson, especially with those who may seem a little more reluctant to read or learn. When designing a lesson, the trick comes down to finding resources that genuinely hook a student's interest, often in the first moments. Without this piece, even the best laid plans may not be as impactful as they could be.
That's where Kids Discover's unique approach to designing and writing materials has been instrumental in getting Ms. Goetz's students engaged from the onset of a lesson. Each caption or block of text is accompanied by an image, interactive module, or video, creating a visual reading experience that draws students in and piques their attention.
Developing Research Skills for the Real World
Developing research skills can be found at nearly every grade level, no matter how young, including Ms. Goetz's 4th grade class. Research allows students to answer questions that they find in the world around them and helps them make connections to their own lives for a deeper understanding.
Kids Discover Online is structured so that it not only inspires students to ask challenging questions but also gives them the tools to help them find an answer. Afterward, students can cite Kids Discover as a resource for research projects and papers with our new Citation Tool, which includes MLA and APA formats.
It's such a great skeletal structure, to give them the foundation and basis of research skills.
Mary Goetz, Elementary School Teacher, MI
Kids Discover Online met a wide range of student needs and abilities in Ms. Goetz's classroom. She created differentiated lesson plans aligned with her state's standards while equipping students with research skills they will use in the future.